ASKI Foundation Inc. is an institution that caters to the need of the marginalized and less-privileged families and households in areas where ASKI operates. Being the corporate social responsibility arm of ASKI Group, the Foundation carries out programs on community development, health, education, environment, shelter, and outreach whose objectives are to improve the socio-economic condition, health, and nutrition, support education needs, instill social concern and awareness to protect the environment, provide resilient housing and improve sanitation and provide access to basic social services of our target clienteles which includes farmers, men, women, indigenous people, persons with disabilities, children, senior citizens, and disadvantaged families.

ASKI's outreach and ministry started almost simultaneously with its Microfinance Institution (MFI) back in 1987. Informally, together with its MFI outreach, ASKI has been reaching out to its clients in need of assistance not only financially, but in socially and spiritually as well, especially in times of dire necessity.

Seeing the need for an institution to focus on ministry, ASKI decided to register ASKI Foundation as an accredited organization with SEC whose thrusts is to help the needy in Luzon. It was officially registered in June 23, 2008.

The ASKI Group of Companies based in Cabanatuan City, Nueva Ecija has been serving the poorest communities in the province for more than three decades, and is committed to the promotion and development of micro and small to medium enterprises and the delivery of social services. As the Corporate Social Responsibility arm of the ASKI Group of Companies, the ASKI Foundation is aligned with ASKI's mission to promote socio-economic development anchored on Christian principles. The main assistance to target families, groups and communities include Education, Spiritual Transformation, Health, Outreach, Environment and Community Development Services. The ASKI Foundation has been supporting indigent families, senior citizens, disadvantaged women and children, and persons-with-disability (PWD).

Currently, ASKI Foundation has been registered, licensed and accredited by the Department of Social Welfare and Development (DSWD) with registration number DSWD-SB-RL-00117-2013 and accreditation number DSWD-SB-A-2004-2018. Moreover, the organization has been duly recognized as donee institution by the Philippine Council for NGO Certification (PCNC).              
Our Vision
A God-Centered Foundation devoted to serve the needy.
Our Mission
To uplift the quality of life of families and communities through integrated programs and services.
Core Values
God Centeredness
Commitment to serve to the poor
Humility
Respect
Integrity
Stewardship
Transformation
Board of Trustees
MA. VIBIEN H. DE GUZMAN
President and Chairperson
NORBERTO M. DIEGO JR.
Vice President
ROSALIE D. DELA CRUZ
Secretary
DIVINA GRACIA C. SANTOS
Treasurer
TEODORA DR. RAMOS
Auditor
CRESENCIANA F. VICTORIA
Board Member
ROLANDO B. VICTORIA
Advisory Board
MARIA L. CALLING
Board Member
Key Staffs
MARY GRACE B. PEŅA
Managing Director
FROILAN M. GUTIERREZ
Program Manager
JAKE OLIVER C. NICOLAS
Asst. Program Manager, Men at Work
RAHMAN B. CONCEPTION
Senior Program Officer Community Development
CLAUDINE GAIL F. NICOLAS
Program Officer II Health and Outreach
JULIUS J. DIZON
Program Officer II Men at Work Project
JOANA MARIE R. DE GUZMAN
Junior Book Keeper
Partners and Affiliations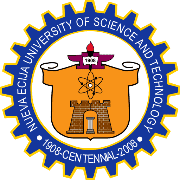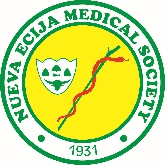 Awards and Recognitions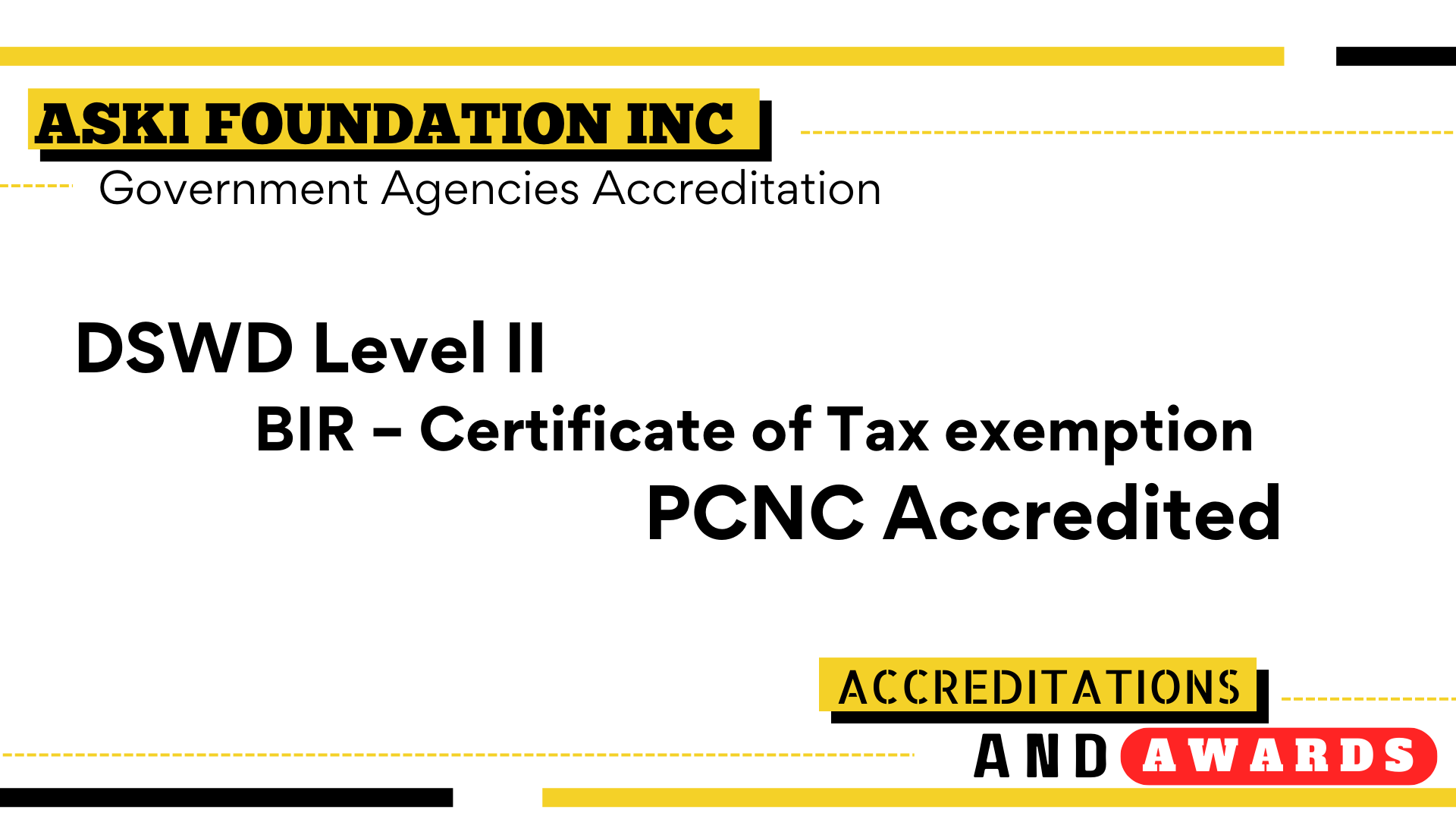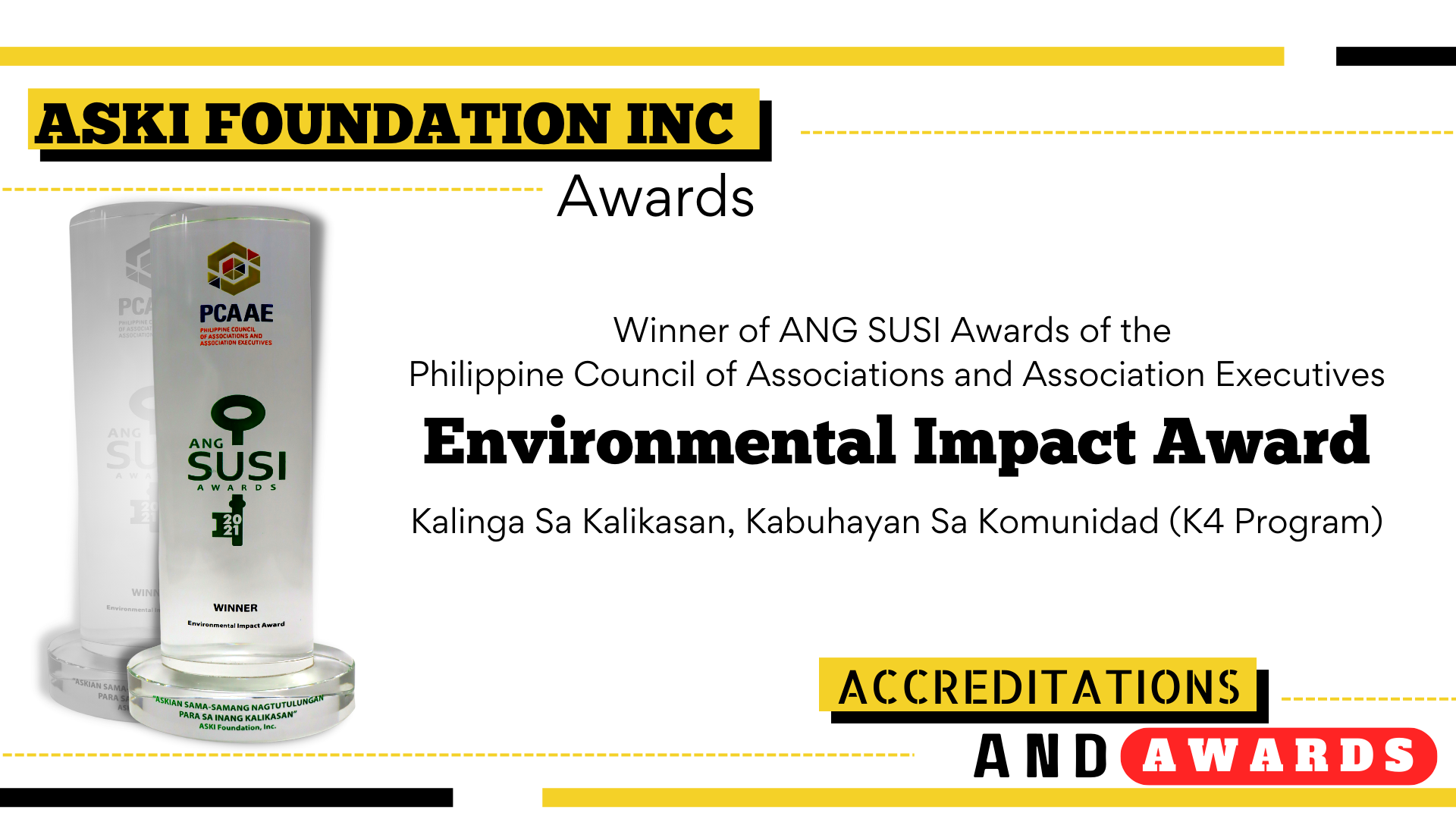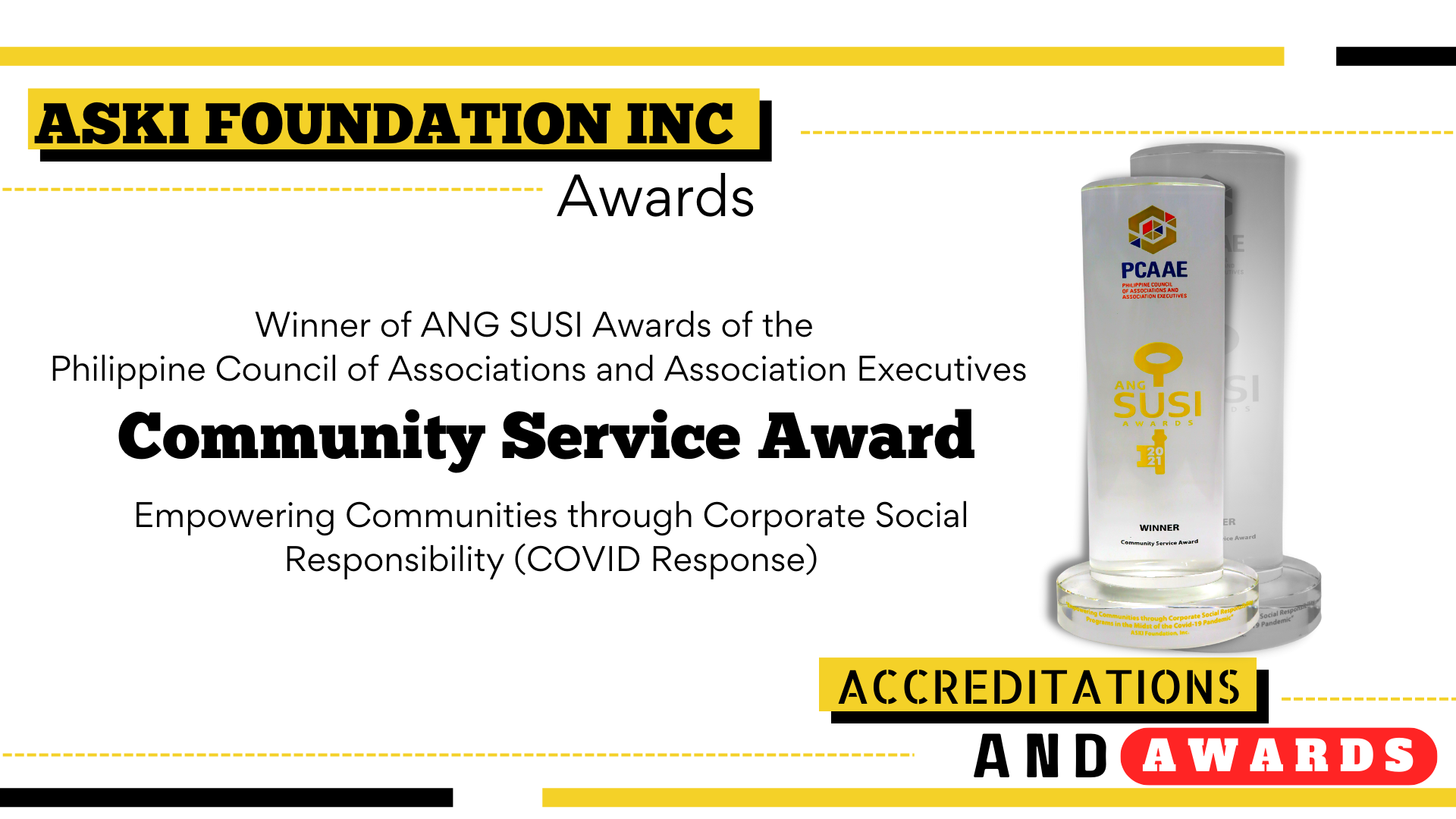 Plans and Directions